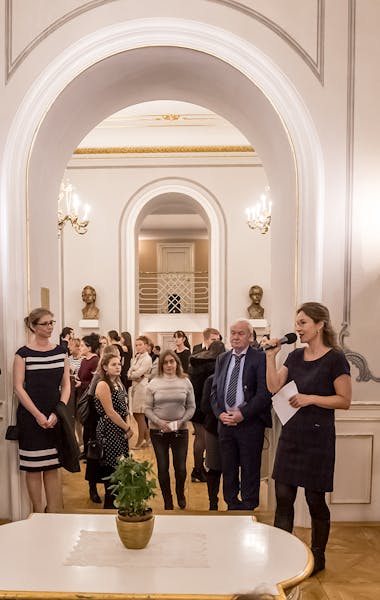 ND+

Dramaturgical introduction |Leonce & Lena
Dear spectators,
On 10th of May, the National Theatre launched a presale of tickets for June 2021.

According to the government's decision, visitors must meet these conditions.
Tickets can be purchased on the website of the National Theatre, the Main Box office of the National Theatre on the New Stage is reopened. The other box offices remain closed until further notice.
Basic information
Place
The dramaturgical introduction is always half an hour before the performance in Mozart's Lounge (in Czech language)
Arrive thirty minutes before the start of the show to learn extra facts about the ballet, its author and the production. These will be presented by a dramaturge or an instructor of the National Theatre.
About
There is no need to book introductions as they are included for free with each ticket.